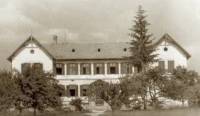 It was first mentioned in written sources in 1760, so it's more then 200 years old. There for it has a very long tradition. In those days only 35 children attended the school, today we have 816 students in 39 classes, aged from 6 to 14, and 115 employees.
The school district is quite big. Our students come from many small and big villages around Vojnik. Most of them come to school by bus (75%).
We also have 3 branch schools, one in Smartno v Rozni dolini, one in Socka and one in Nova Cerkev, but students stay there only until they finish first four classes of elementary school. Then they transfer to the central school in Vojnik.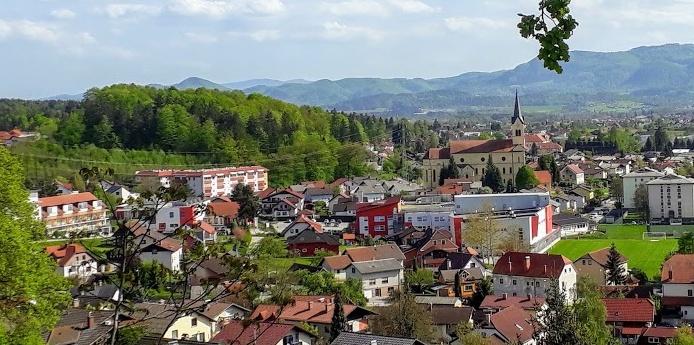 Our students are quite successful at school and in many different competitions. Many students in 9thgrade achieved great success at external examinations and also in English, logic, math, geography, chemistry and sports competitions.
We try to fulfil every student's need and ability, so we organize more then several extra after school activities, where students can try out, do and participate.
For years our school has been actively involved in different national projects, organized by Ministry of Education and is one of the best-equipped schools with computers in our region.
Our school is well known by our research projects. During the last five years we have done and published more than 40 research works, public uses some of them.
Our students start learning English at the age of 6 in 1st. grade.
Our school organizes summer and winter "school in nature" (active holidays).
Along all these, our school is very active on its promotion. We have organized many national, local meetings, competitions, and exhibitions…
We've written sponsored tests and collected money for WWF.
We organized a concert where students and teachers showed their talents (talent show) to collect money to help a student in need.
Every year we organize many local cultural events for elderly people, and invite some famous people. We even hosted the president of Slovenia.
SCHOOL INFO:
School: Vojnik Primary School
Address: Prusnikova 14
Postcode: 3212
City: Vojnik
Country: Slovenia
Tel: ++ 386 3 7800 550
e-mail: info@os-vojnik.si
Erasmus identification: E10238457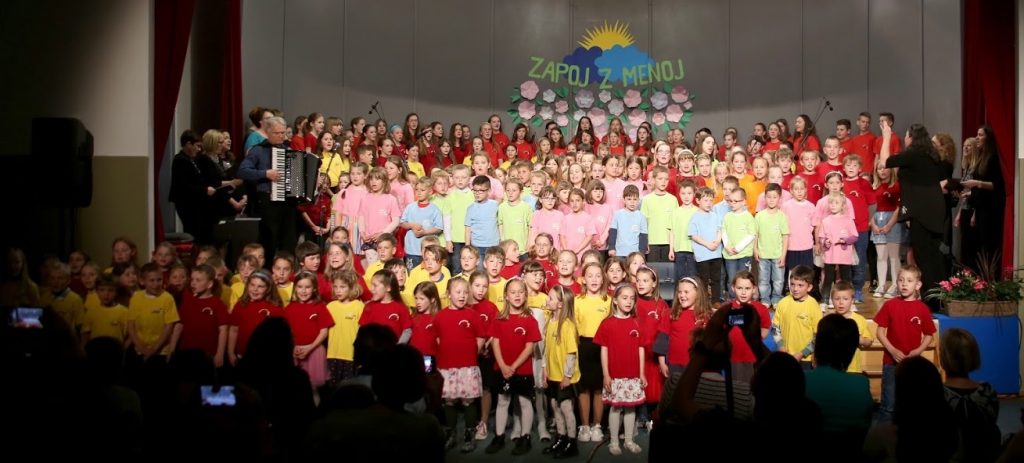 SCHOOL CALENDAR
This school year started on 1nd September 2022 and it is going to end on 23th June. 2023 (for classes 9 on 15th June 2023).
Semesters
I from 01. 09. 2022 to 31. 1. 2023
II from 1. 2. 2022 to 23. 06. 2023
Holidays
| | |
| --- | --- |
| Autumn holidays | from 31. 10. 2022 to 4. 11. 2022 |
| Christmas holidays | from 26. 12. 2022 to 02. 01. 2023 |
| Winter holidays | from 30. 01. 2023 to 03. 02. 2023 |
| May holidays | from 27. 04. 2023 to 02. 05. 2023 |
| Summer holidays | from the end of the school to 31. 08. 2023 |
THE DAY OF THE SCHOOL is a free day and will be confirmed in the school annual working plan.
THE AIMS OF VOJNIK PRIMARY SCHOOL
Four main aim is to provide a secure and caring environment in which each individual child can fulfil his or her own potential.
We aim to prepare in co-operation with parents each child for the opportunities, responsibilities and experiences of adult life, to develop moral values and good habits for physical well being with awareness of the responsibilities of members of a caring community.
We wont to equip each child with the skills for good progress through primary school and successful entry into secondary school.
We also aim to encourage positive and purposeful attitudes; perseverance and resourcefulness, and the qualities of compassion, fairness, tolerance, humour, goodwill, helpfulness and understanding.
SCHOOL RULES
School rules are very important and we all have to obey and respect them. We have to obey them to provent:
– injuries
– demages
– crowd in the hall
– coming late to the class- avoiding responsibilities and obligations
The school rules have to be obeyed by:
– teachers
– students
– other school workers
– parents- council
We can also change and complete the list of school rules. We can discuss them at the:
– Conferences
– Workshops
– Parents-teachers meeting
– School parliament
– Class hours
We all agreed that students
– have to come to school on time and ready to work
– do not run in school
– leave the school after their lessons
– listen and respect the teachers and each others
– help and co-operate in any school projects
– try to solve any arguments they might have with a calm talk.
THE SCHOOL PARLIAMENT
There is a representative of each class in the school parliament. They meet twice a year at least.
How is it organised?
Its main idea is to represent the interests of all age groups of students at our school. The main goal is to improve life and activities at school.
So far students have discussed:
– students' rights and duties
– learning / studying problems, organising help, how to overcome the difficulties
– a safe way to school
– relations between students
This year they talk about violence.
Children's decisions and statements are represented on regional children's parliament.
Our representatives have already taken part in the state school parliament session.
Our aim is to stimulate positive thinking, communication, common and tolerant problem solving.
LINKS WITH PARENTS
Parents – teachers meetings are held once a week. Every week each teacher has one reception-hour in the morning and once a month in the afternoon. If parents feel that something at school is worrying their children, they have every opportunity to speak to the class teacher or the head teacher. A quick word before or after school is always possible, but longer interviews should be arranged in advance.
Parents also have their own council (parents council) where representatives of the parents from each class discuses about problems or any other issues with each other and try to find the solution or new ways to improve.
HOME-SCHOOL AGREEMENT
Together we will:
– support the children's learning to help them achieve their best;
– encourage children to take care of others and of their surroundings;
– promote responsibility and good citizenship within the school and the wider community;
– support any special needs.
Parents / Carers I / We shall try to:
– see that my child goes to school regularly, on time and properly equipped;
– if my child is absent, I will contact the school as soon as possible and provide a note of explanation upon return;
– let the school know about any special concerns or problems that might affect my child's work or behaviour;
– support the School's policies and guidelines for discipline and behaviour;
– ensure that my child wears school uniform and follows the School's policy regarding jewellery;
– support my child in homework and other opportunities for home learning;
– attend Parents' Evenings and discussions about my child's progress;
– get to know about my child's life at the school.
School will endeavour to:
– contact parents if there is a problem with regular attendance, punctuality or equipment;
– let parents know about any concerns or problems that affect their child's work or behaviour;
– arrange regular Parents' Evenings during which progress will be discussed;
– send home an annual report;
– provide and monitor homework;
– keep parents informed about School activities through our website, regular letters home, newsheets and notices about special events.
SCHOOL AND ITS ACTIVITIES
1. SCHOOL IN NATURE
– class 4 –living in nature; learning about animals, plants… Pohorje
– class 5 – summer school in nature; swimming in Debeli Rtič
– class 6 – winter school in nature; skiing Rogla
2. COURSES
– Courses of cycling (class 4)
– House economics (classes 5, 6)
– First aid (class 7)
– Swimming for begginers (class 3)
Courses of motorcycling (class 9 )
3. EXTRA BROADENED PROGRAM
EXTENDED STAYING AT SCHOOL
We organise extended staying at school for all students from class 1 and 2 whose parents are at still at work when the school finishes. Here they do most of their homework, they prepare for the next day lessons and participate in different outdoor or indoor activities. Children can stay at school from the end of their lessons till 15.30. The school has one division with 27 students.
EXTRA LESSONS are organised for those students who want to broaden their knowledge of certain subjects. The children can attend extra lessons in these subjects:
Slovene, English, Maths, History…
MAKE UP LESSONS are organised for students who need additional explanations, exercises and help in certain subjects.These subjects are: Slovene, English, Maths, Chemistry…
4. EDUCATIONAL VISITS
Children through the school enjoy educational visits such as day trips or half a day trips, connected with work that they are doing in class. Every year students have an excursion to a certain destination, where they find out new things about the location, people, and nature… they all enjoy them very much, even the teachers.
5. SCIENCE PROJECTS
School tries to educate children and give them every opportunity to learn and find things for themselves. And there's no better way then going in the nature, discover it, explore and enjoy it. Students study the pond, measure the temperature, the size and learn about the animals that live in the pond.
Some other topics of the science projects are: milk and dairy products, where students visit the dairy product factory.
6. CULTURAL DAYS
Every year we try to organize many different cultural experiences for our students. Because of our rural location our students don't have many opportunities to attend or visit many cultural exhibitions or galleries. That's why we often invite guests to our school or take the children to the theatre. This year we intend to organize:
A visit to the theatre
A visit to the cinema
A visit to the Natural and Modern History museum Celje
A visit to the University library
Social activities like dances and carnival
Publishing school newspaper
Cultural events for parents and others with school's choir
7. SPORTS DAYS
During the school year the school organizes 5 whole day sports days:
Orientation hiking
Games with a ball
Winter sports (skiing, skating, sledging)
Athletics
BRANCH SCHOOLS
BRANCH SCHOOL SOCKA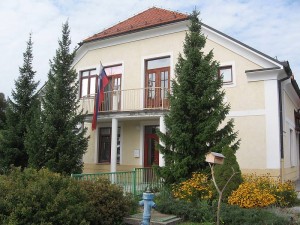 In the middle of the hills in a small valley is our small village with our very own and new school. We have had a school in our village for more than 600 years. We even had school in more that 500 years old castle. But since it was old and dangerous to live in, our parents decided to built us a new one. So we've been at the new school for six years now. This year we have 41 students from class 1 to 5. Because of the small amount of the children class 1 and 2, and 3 and 4 are joined. So there are three classes and three teachers. And there is also a kindergarten division. But it doesn't matter that our school is not very big, we make it big.
BRANCH SCHOOL ŠMARTNO V ROŽNI DOLINI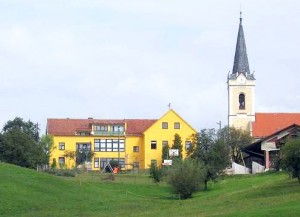 The name says it all Rozna dolina – Flowers valley. And in the centre of the village is our school. It is very often the real centre, because people like it a lot; children and their parents. At the moment we have 40 students, three classes and three teachers. Students stay here for four years (class 1 to class 5) and we also have a small kindergarten division. long with the regular lessons our students are able to attend different activities of interests: dancing, folk dancing, school of music, singing choir, gardening and drama club.
We are very curious and wont to learn new things every day. And what better way can you imagine than learning from an expert. So every year we invite to our school people with different professions and ask them to show us their work.
The bee-keeper showed us the bees and their life, we have done many different project on that subject, but most of all we enjoyed eating honey cookies. Often our guests make our school days very interesting. During the week of the children a magician visited us and showed us some tricks.
BRANCH SCHOOL NOVA CERKEV
Our village was first mentioned in the 12th century. In the past, in the 16th century we had many Turks visiting our village, that's why people have built the great wall around the village to protect themselves. The great wall is gone, but you can still find parts of the wall walking through the village. There are many rivers in our village and in the past people used to built and work at mills a lot. One of the oldest and still working mills in Europe is called Sorzev mlin and you won't believe it; it's in our village. You can buy bread and different kinds of flour there.
At the moment there are 58 students and four teachers in our school. We have many activities of interests where we have a lot of fun. Most of the children love gardening and that is why our school blooms every spring.
Our children also experience many different sport activities and during the week of children the school likes to organize something special like a trip with a balloon and of course you can't miss the good food, pizza!
ABOUT VOJNIK

Our primary school is located in a small, but old town called Vojnik. Vojnik is spread on 1060m2 in central Slovenia in the NE of the Celje Valley. The population is 11.051 (2010). Most of the people make their living from farming, but there are also many small businesses. Vojnik was recorded as a borough in 1306 and since then it has been changing a lot. It was on fie many times and it even burned to the ground in 1839. Vojnik is in the middle of two worlds: on one side peacefulness of the sub-Pohorje highland and on the other side noisy roads connecting north and south.
Vojnik people are very open minded, friendly and always in good spirit. The town is well known for its hospitality and many good pubs are just inviting the travelers to stop here and take a break. The beautiful nature, green hills and clean rivers give opportunities for tourism.
VOJNIK CELEBRITIES
Many famous people left strong remarks in the life of Vojnik town. Some people where born here, some were brought here later in their lives. We certainly can't mention all of them, but that doesn't mean we don't appreciate their work.
Dr. Karel Henn the founder of famous Slovenian spa and a big promoter of still mineral water pump.
Bishop St. Anton Martin Slomsek worked in our town. He wrote many poems,school books and he was very famous for his preaching. Peole gave him a nickname "Slovenian Cicero". Every year a hike trip is organized in his honour.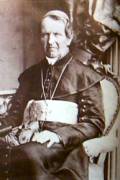 Anton Brezovnik (1853-1923) was one of the most important people in Vojnik. He was very good pedagogue, well-known publicist and a very nationally feeling Slovene. He promoted Slovenian language and he wrote many articles about the importance of our own language.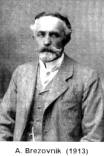 Dr. Anton Novacan (1887-1951) was another very nationally feeling Slovene. He was an important politician and diplomat. He lead a very active life and he was also well-known play writer, poet and many more. He lived in Africa and Argentina. He described his life in a diary called Jeruzalem – Kairo – Rim. He published a collection of 240 sonets. And his most famous work is a play called Herman Celjski.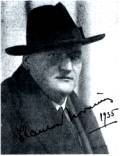 Mrs. Doroteja Hauser (1877-1946) was also one of the famous people of Vojnik. She was well educated and very respected in the whole country. She openly opposed the Nazism and Nazis. She died just after the end of the II World War in the fire in her house. She was born in Austria. She studied Art (painting). She mastered many painting techniques, but she is very famous fro her miniature paintings. Her techniques varied very much and so did her themes – motives. She left us many great paintings and we all like them very much.